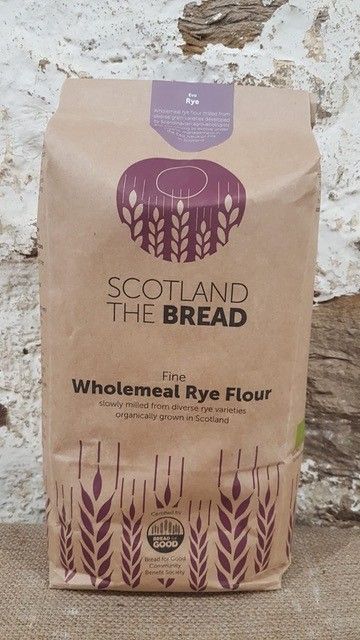 Organic Wholemeal Rye Flour
£3.95
Variety name: 
Fulltofta Rye
Certified organic rye flour
An evolutionary diverse variety originally from Sweden,
Grown organically on the Balcaskie Estate.
Above-average values for most key minerals
Suitable for making real bread (with long fermentation and no additives).
Milled by Scotland the Bread at Bowhouse into a very fine wholemeal flour.